The late Blair Vining who passed away of bowel cancer in 2019 reckoned if everybody in the south bought a brick, together we could build a hospital.
The Southland Charity Hospital want to see schools and businesses across New Zealand hold a Casual Friday in support of his legacy, on the first-ever Buy a Brick Day. The public is encouraged to don red, white and black (the colours of the Blair Vining Sports Foundation) to raise funds at their school or workplace, which can then be used to purchase supporter's bricks as a method of donating much-needed funds to the Southland Charity Hospital.
The hospital will provide access to healthcare to those living in Southland and Otago, who would otherwise be unable to access treatment through the private or public systems.
Blair's wife, and Southland Charity Hospital board member, Melissa Vining says the campaign is crucial in obtaining the funding required to get the Southland Charity Hospital operational as soon as possible.
"Up and down New Zealand, people have supported Blair and his fight for equitable healthcare since day one. I can't put into words how much that support has meant to our family. Because of the countless Kiwis who have backed Blair's calls for an end to the postcode lottery, his dream of creating the Southland Charity Hospital is becoming a reality," she says.
"The generosity of New Zealanders keen to back this cause has blown us away. We already have $500,000 sitting in the bank in donations – and, if we raise another $500,000, we could start working on the hospital build as soon as 1 August. The sooner we start working on the building, the sooner we can start admitting patients who desperately need our help."
"Every little bit helps, and we're calling on Kiwis – whether they live here in the deep south or not – to please reach into their pockets, dig out a little bit of loose change, and help us make Blair's vision a reality," Vining says.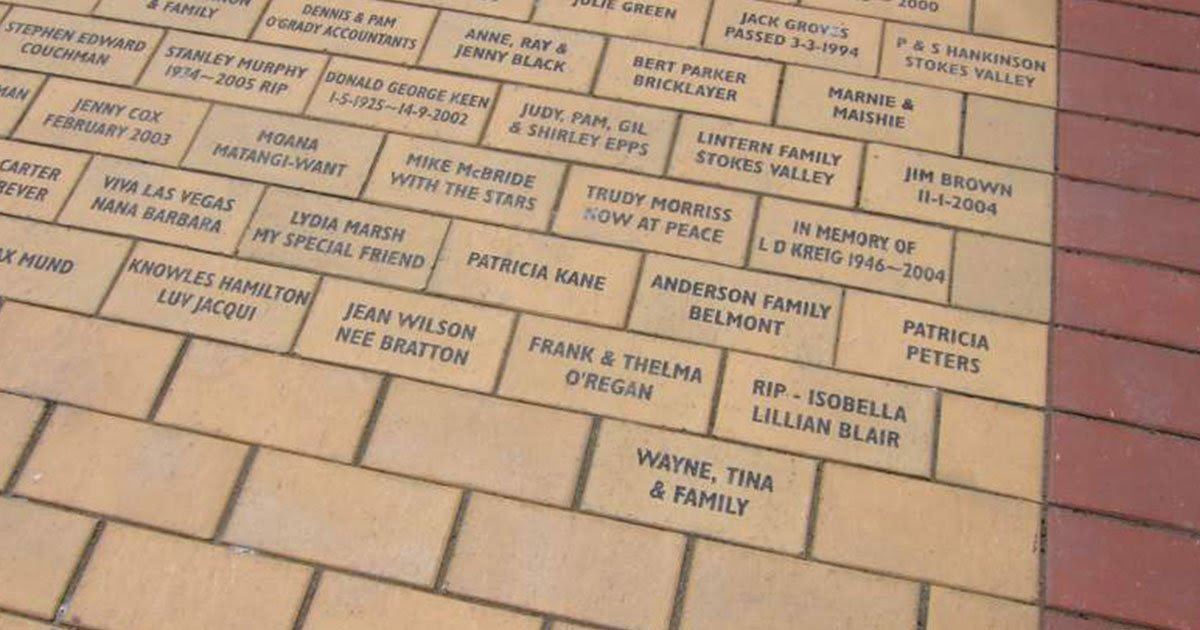 What are supporter's bricks?
Supporter's bricks will be available to purchase online at www.buyabrick.co.nz
For a donation of $100, each brick can be engraved with up to two lines of 16 characters each.
This is your way to support the Southland Charity Hospital, and our way to forever recognise the generosity of the people who have backed us.
(Cost to purchase a brick inclusive of engraving. Wording of your choice.)
Get involved in Buy a Brick 2020
Organise a Casual Friday (with everybody instructed to wear red, white and black, the colours of the Blair Vining Sports Foundation) at your school or workplace on July 31, 2020
Rattle the tin: ask that everybody who takes part in your Casual Friday to chip in so that together you can purchase a supporter's brick (or three!)
Share on social media: we're on Facebook and Instagram – and we'd love to see what you get up to. Don't forget to use the hashtag #buyabrick
Tell your mates. The Southland Charity Hospital will be accessible to everybody in Southland and Otago, but we're hoping our friends and family further north get behind our cause too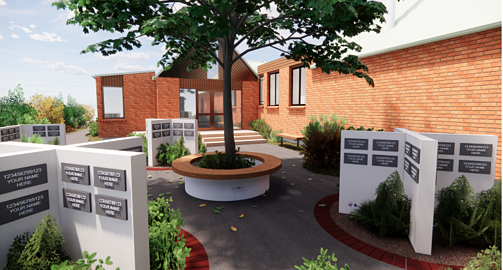 Buy a commemorative plaque
As well as its supporter's bricks, the Southland Charity Hospital will also offer the public the opportunity to purchase a commemorative plaque in exchange for a donation.
For a donation of $500, these commemorative plaques will serve as a lasting tribute to supporters of the Southland Charity Hospital. The commemorative plaques will be situated in Blair's Garden, to be created on-site at the Southland Charity Hospital premises. Plaques, like supporter's bricks, will also be available to purchase online.
Look out for the Bowel Cancer Foundation Trust commemorative plaque in Blair's garden as we continue to fight bowel cancer and help Melissa with her work on behalf of bowel cancer patients in New Zealand.
Visit www.buyabrick.co.nz for more.