Given the major changes brought on by Covid-19 this year, 2020 turned out to be our biggest year to date. We raised over $1.1 million enabling us to create two world class research programmes, give help to the disability community and help improve access to cancer treatments across New Zealand.
This year, Bowel Cancer Foundation Trust has proudly partnered with Parafed Auckland to help bring more awareness to the disability community focusing on the prevention of bowel cancer specifically for wheelchair users who face daily challenges around bowel health.
Bowel Cancer Foundation Trust has also joined forces with Taxicharge and created a new service after identifying a need in the community to help struggling bowel cancer patients attend oncology appointments, improving access to cancer treatments around New Zealand.
Covid-19 brought many changes to the medical landscape here in NZ and around the world. Our Prehabiliation research programme was quite rightly, put on hold, while our medical researchers, surgeons and doctors were made available to attend those who were sick at Auckland Hospital.
Our K9 Medical Detection programme however was deemed an essential service as the team at K9 Medical Detection NZ were working with live cancer cell lines and were able to continue our K9 bowel cancer detection research programme in Otago.
Because of their hard work and dedication we are proud to announce our first year results which show K9MD Levi is currently able to detect lab-grown bowel cancer cells in 97.6% of saline samples, and those samples that correctly showed no cancer 99.8% of the time.
Read our National media coverage here :
Otago Daily Times - Front page
We are excited to be able to replicate these results in urine when he starts the next phase of his trial in January after the Christmas break. Levi will be joined by Weta, our second black German shepherd detection dog to help collect the data. Once they are both able to successfully sniff out bowel cancer in urine they will be able to help push those patients more likely to have bowel cancer to the front of the colonoscopy waiting list and help save lives.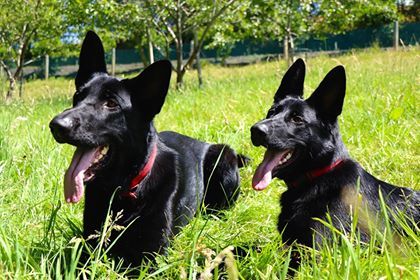 We'd like to thank a number of people and organisations that have made 2020 possible for us during this turbulent time.
Thank you to Andrew Higgott, Brendon and Jo from The Lindsey Foundation along with the girls at Perpetual Guardian and Justice Hinton & John Kirkwood for believing in our charities research and funding our programmes this year.
To the team at K9MDNZ for training our 'K9 All Black team' - Levi and his new mate Weta. And to Pauline Blomfield at K9MDNZ for helping me to craft a world first research programme.
To our clinical team from Otago University including scientists, biostatisticians, oncologists and the media team who are helping us lead the way in K9 medical detection for bowel cancer around the world.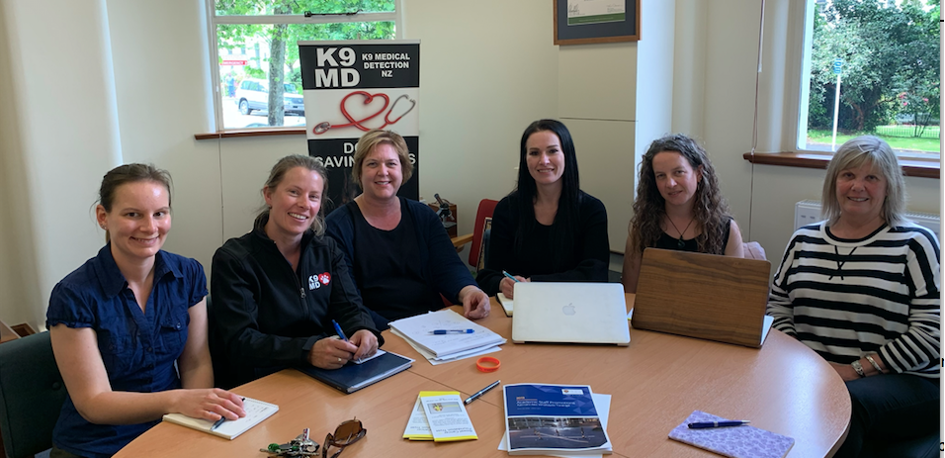 A huge thanks to the team at Auckland Health Foundation, Auckland DHB and Allied Health for putting up with the stop starts this year during our prehabilitation research programme as the country was plunged in to multiple lockdowns due to the pandemic. A big thank you to them and all their colleagues who have put themselves on the front line to help keep us safe during the Covid-19 pandemic.
Here's to a healthier 2021!
Georgina Mason
CEO Bowel Cancer Foundation Trust