Last week our CEO, Georgina Mason, was asked to speak at the Mastercraft Kitchen annual conference held in beautiful Queenstown. Mastercraft Kitchens wanted to help their 88 delegates and supply partners create a healthy lifestyle in order to achieve a healthier business for 2016.
Due to the impacts of Bowel Cancer here in New Zealand, the senior team at Mastercraft Kitchens felt having Georgina speak of her experiences and her knowledge on Bowel Cancer was the perfect fit.
The entire presentation is full of great information on Bowel Cancer Symptoms,Treatment and Causes and is downloadable for you to share with family and friends.
Download the full presentation here.
With New Zealand's obesity epidemic sweeping the nation, a very popular part of the presentation was on sugar and its impacts on health.
Three slides, in particular, stimulated a lot of conversation highlighting the added high concentration of sugar in cereals and naturally occurring in fruit (see below):
Added sugar in cereal: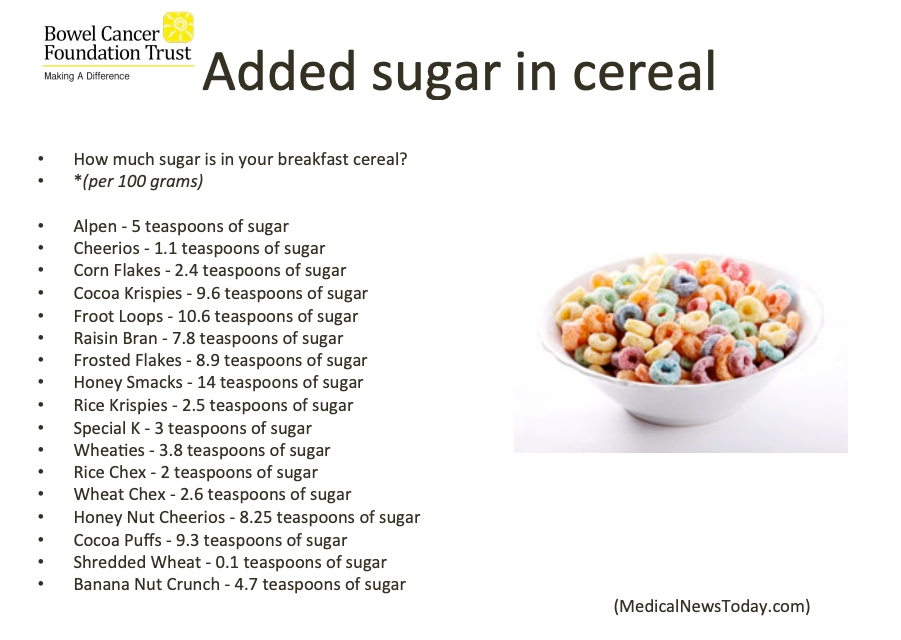 Natural sugars in fruit: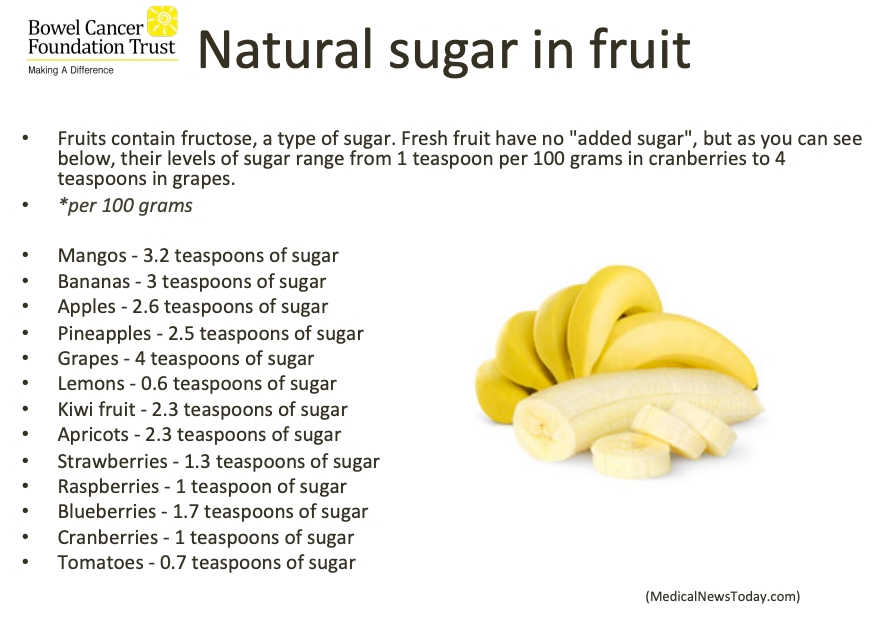 The 56 names of sugar:
The New Zealand food industry does not regulate the naming of sugar enough and it is often hidden and goes by many different names (see below):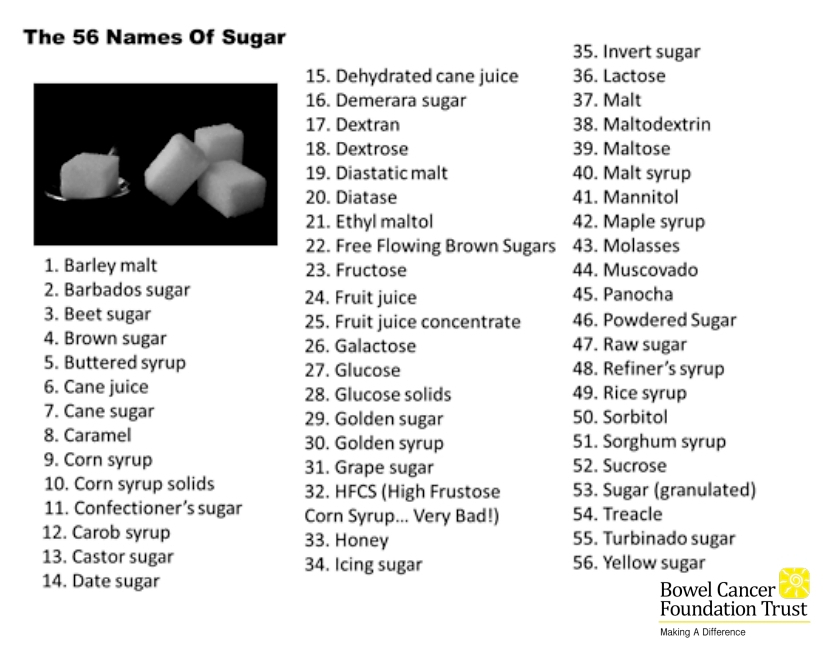 We would like to thank the Mastercraft Kitchen delegates and supply partners for their amazing efforts in helping raise $6,590 for the Bowel Cancer Foundation Trust in a Charity Auction on the first night of the conference.
A truly generous group of people who will no doubt be taking away some valuable knowledge and making healthier choices.