What is immunotherapy?
​Your immune system is your bodies natural defence which seeks out and destroys anything that is not recognised as part of itself, including all kinds of germs and cancer cells, before they have a chance to cause disease.
Your immune system manages to destroy most rogue cells but some of them get by your defences. If you already have cancer, your immune system will still be working hard to keep your disease in check, but it probably can't do the job on its own.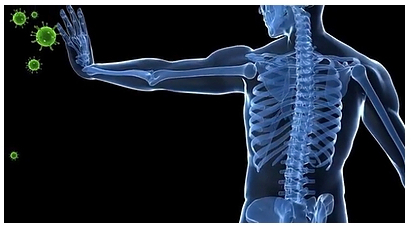 What is a cost-share programme?
​There are two immunotherapy treatments used in New Zealand to treat bowel cancer and help prolong patient life. Both Keytruda and Avastin are unfunded drugs and carry a hefty price tag and need to be administered in a private oncology centre.

Some New Zealand pharmaceutical companies have "Cost Share Programmes" available through private oncology centres to help make these medicines more affordable.
Cost Share Programmes may offer free treatment doses or a capped payment for the duration of treatment. Always involve your Doctor/oncologist to work out which immunotherapy treatment could be right for you as Keytruda works better in some patients and Avastin in others.

Bowel Cancer Foundation Trust helped patients on to both the Keytruda and Avastin Cost Share Programme with the pharmaceutical companies Merck Sharp & Dohme NZ (MSD NZ) and Roche NZ.