The NZ Free National Bowel Screening Programme will be rolled out progressively throughout New Zealand across all District Health Boards (DHB) before 2021 with the expected dates listed here. The programme is only for 60-74-year-olds and is expected to detect between 500-700 bowel cancers a year.
This age group accounts for only approximately 36% of all bowel cancers registered in New Zealand annually. If you are lucky enough to be sent a free screening kit, please use it. There are a number of people who really want one and aren't able to receive a free kit. This test could save your life as there are not always symptoms present.
Remember 90% of bowel cancer is treatable and preventable if you catch it early enough.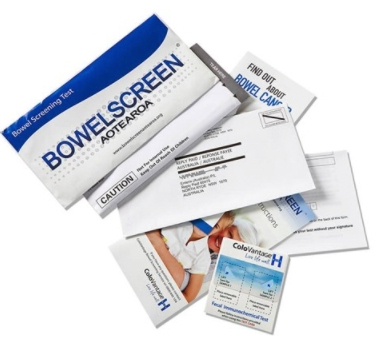 ​If you are worried about your bowel health, are over the age of 74 or under the age of 60, your DHB catchment area has yet to roll out the free bowel screening programme and you would like a bowel screening kit, a home bowel screening kit can be purchased privately in most Pharmacies over the counter or online. This home-based screening kit is part of Bowel Screen AotearoaTM by Green Cross Health.

Green Cross Health is the parent company that owns a large number of pharmacies in New Zealand. The home-based bowel screening kits are provided to Green Cross Health, with the support of Clinical Genomics - ColoVantage (Australian manufacturer and accredited pathology laboratory for the InSure® immunochemical test).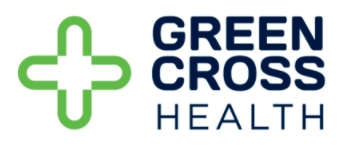 Bowel Screen AotearoaTM, uses a clinically proven, sensitive and reliable immunochemical faecal occult blood test with each kit costing around $60.
The test is different from the National Screening Programme which requires a Faecal sample. This test is taken in the privacy of your own home where two separate toilet water samples are collected by you at different times, that surrounds your poo, and is then brushed on to the screening pad provided along with a pre-paid envelope.
The samples have to be sent in the pre-paid envelope to arrive at the Australian lab for analysis within 14 days or you may be required to provide another sample. Specialists will analyse the samples and send results to the Doctor you list on the form which is also provided within the kit.
Have a look at this quick 4-minute video to see how to use the Bowel Screening Kit:
Please involve your Doctor throughout this process as you need one point of contact for your health history, follow-ups and results.
If your doctor is unaware of any private tests they cannot help to monitor your health at all times and follow up on your behalf.

It can take up to 3 weeks for the results to come back so please be patient. We do not currently have dedicated labs in NZ to test the kits as any available have been reserved for the Governments Free Bowel Screening Programme.