A group of female volunteer First Responders and their friends from the Banks Peninsula raised nearly $4,000 for Bowel Cancer Foundation Trust by shaving their heads for charity.
One of the volunteers, 72-year-old Pam Baird, lost her partner to Bowel Cancer 2 years ago and wanted to honour her memory by organising the fundraiser. The day consisted of pony rides and farm animals for the children along with cake stalls and a sandwich bar to thank her community for their support at the same time.
"This is a small rural community on the Banks Peninsula, it is an amazingly caring community, the support which I had when I most needed it will never be forgotten," said Pam.
"I started this fundraiser as my partner Kaite died just over 2 years ago from bowel cancer. By the time she was diagnosed it had spread to her liver, was inoperable and she elected to not have chemotherapy. Chemo may have prolonged her life for a short time but at what cost?"
"My mother was also diagnosed with rectal cancer aged 50 and lived with a colostomy for 30 years," she said.
Fourteen people in total took part in the fundraiser with all funds directed by Bowel Cancer Foundation Trust towards training colorectal nurses in New Zealand.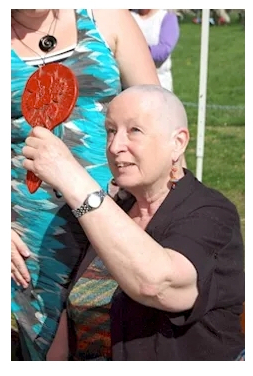 Other participants included a young mother and her 5-year-old son who also wanted to show his support.
If you would like to show your support and raise funds for Bowel Cancer Foundation Trust, contact our CEO.